UNLOCK IPHONE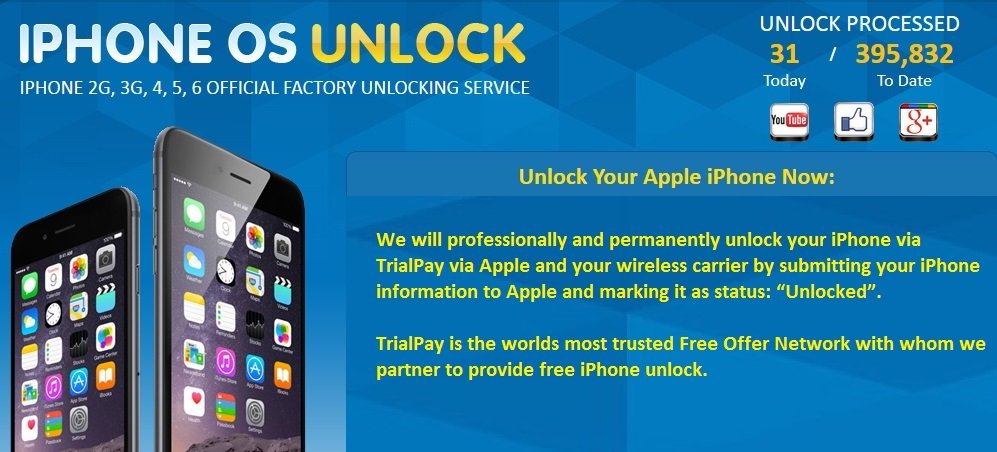 Unlock iPhone – Factory Unlock iPhone for other Networks
Permanent Unlocking solution, No Jailbreaking or Complicated Software. Unlock iPhone 7 Plus, 7, 6S+, 6S, 6, 6+, 5, 4S, 4, 3Gs, 3G + all any Firmware. Unlocking the iPhone to use on other Networks has never been easier!
Our Apple iPhone unlock is the best and most straight forward solution available on the internet. All you need to do submit your IMEI # and the model of your iPhone.
What is TrialPay and how does it work?
TrialPay is the worlds most trusted Free Offer Network.
TrialPay is a new way to pay! With TrialPay, all you have to do is complete an offer from one of TrialPay's advertisers, and TrialPay uses their advertiser's revenue to pay for your services INSTEAD OF YOU!
Check what Wikipedia has to say about TrialPay: http://en.wikipedia.org/wiki/TrialPay
Click the Unlock Now button below and follow the steps to get iPhone status "Unlocked".