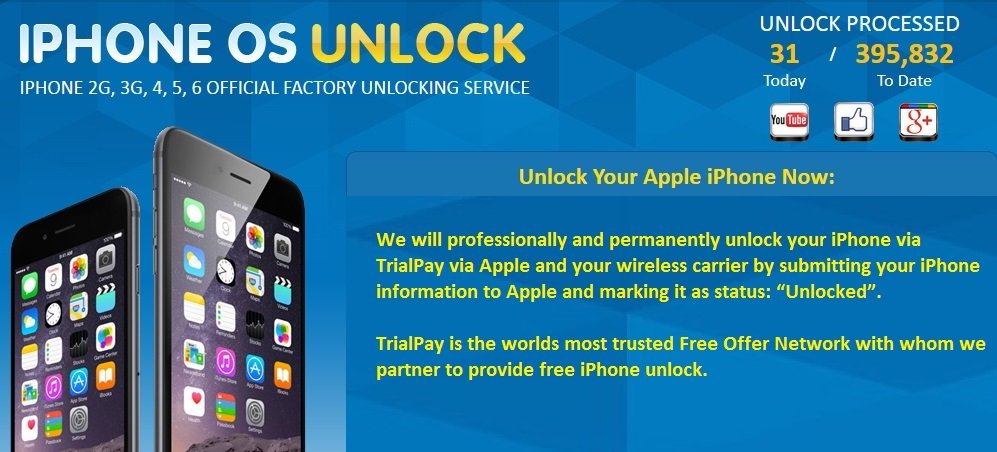 Posted on March 8, 2016 by UnlockitNow in UNLOCK IPHONE.

Unlock iPhone – Factory Unlock iPhone for other Networks Permanent Unlocking solution, No Jailbreaking or Complicated Software. Unlock iPhone 7 Plus, 7, 6S+, 6S, 6, 6+, 5, 4S, 4, 3Gs, 3G + all any Firmware. Unlocking the iPhone to use on other Networks has never been easier! Our Apple iPhone unlock is the best and […]

Continue Reading... 97 Comments.