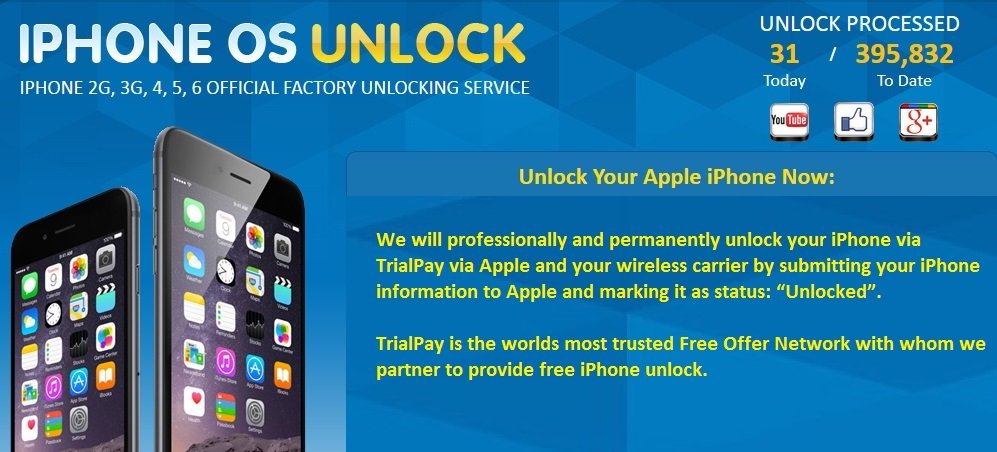 Unlock iPhone – Factory Unlock iPhone for other Networks
Permanent Unlocking solution, No Jailbreaking or Complicated Software. Unlock iPhone 7 Plus, 7, 6S+, 6S, 6, 6+, 5, 4S, 4, 3Gs, 3G + all any Firmware. Unlocking the iPhone to use on other Networks has never been easier!
Our Apple iPhone unlock is the best and most straight forward solution available on the internet. All you need to do submit your device serial number (ESN / IMEI / MEID) # and the model of your iPhone.
You can find this number usually under the battery of the device or you can dial *#06#, you can also find it in the settings menu. Please make sure your ESN / IMEI / MEID number is 100% correct.
What IMEI is to GSM, ESN is to CDMA network. In other words, the 15-digit IMEI number is called as ESN on the CDMA phones. So, instead of looking for the IMEI number, look for the ESN.
ESN is also called as MEID number.
Check the number by opening the back cover of your phone. You can also use your phone's software to find out more. For example, if you are using an Verizon iPhone (CDMA model), then head over to Settings -> General -> About. This should reveal the MEID number of your CDMA phone.
What is TrialPay and how does it work?
We will professionally and permanently unlock your iPhone via TrialPay via Apple and your wireless carrier by submitting your iPhone information to Apple and marking it as status: "Unlocked".
TrialPay is the worlds most trusted Free Offer Network with whom we partner to provide free iPhone unlock.
https://www.trialpay.com/support/faqs/about-trialpay/
TrialPay is a new way to pay! With TrialPay, all you have to do is complete an offer from one of TrialPay's advertisers, and TrialPay uses their advertiser's revenue to pay for your iPhone unlock INSTEAD OF YOU! Check what Wikipedia has to say about TrialPay:
COMPLETE FORM AND START UNLOCKING PROCESS
Over 63125 unlock codes provided since 2016
SUBMIT FORM – Request your Carrier Unlock Code through TrialPay
5391 mobile phone models supported 
331 remote factory unlock services available 
355 carriers supported from 180 countries